Grimshaw Family and Genealogy
to my pages! I hope that you will find them of interest and useful. Please feel free to comment.
In the Links Sections I have tried to suggest sites and software which are reasonably easy to use and easy on the pocket. I have selected those which which I found effective and still use many of them.
The sections provide information on the basic tools required to protect one's computer, research one's ancestry and produce a web site.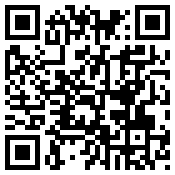 Mobile URL: http://www.fergys.co.uk/mobile/
Ancestry:

The relationships and trees of the Grimshaw and Oakley families, from about 1700 - Date.

Tutorials:

A growing range of aids for websites, genealogy, and software. Includes timelines.

Book Reviews:

Reviews of genealogy and computer books which have helped to create this site.

Photograph Albums:

Selections of photos of the Ferguson family and of places in Europe.

Fergusons:

One-Name Study of the Fergusons, intially from the north west of England.